It's not OK to text and drive
On February 2nd, 2013 over 20 Generation tXt teens held a signature campaign at Woodland Hills Mall.  Adults over age 18 signed our banners and an address list supporting an all-driver texting ban in Oklahoma.  Signers addresses were plugged in to  "Find Your Legislator" on the oklegislature.gov website and a list of voters who support a texting ban will go to each Senator and Representative.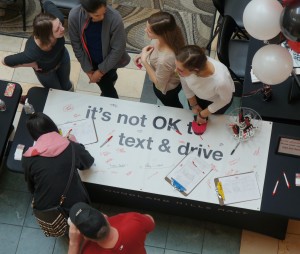 We had several distracted driving games to demonstrate impaired driving and its consequences.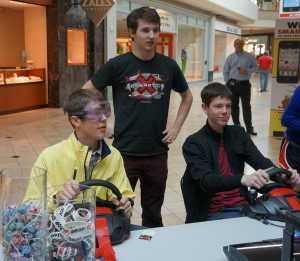 Thank you to Officer Fitzpatrick for spending his day with us, talking with adults and teens about impaired driving and its real consequences.