2013 Facts for OK lawmakers
You may use the facts from this sheet to write your own letter requesting that your legislator supports any of the all-driver texting ban bills this session 2012.
It's not OK to text and drive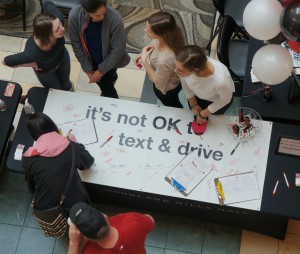 Figure 1:  Signature Campaign, Adults over 18 years of age sign our banner and address list to go to their Oklahoma legislators, February 2013
Risks and Reasons for Alarm
A driver is up to 23 times more likely to crash when texting (VTTI, 2009).
In the real world driving study by Virginia Tech Transportation Institute, text messaging was associated with the highest risk of crash and near crash due to prolonged eye glance off the road, an average of 4.6 seconds per text message.  A mere 2 second glance away from the forward road increased crash risk by 100%. (VTTI, 2009)
VTTI's recommendations:  All-driver texting ban to avoid true crash epidemic due to an emerging generation of frequent text message senders driving on our roads. (VTTI, 2009)
Texting while driving delays a driver's reaction time as much as (or more than) having a blood alcohol concentration at the legal limit of intoxication (Strayer, 2006).
A total of a minimum of 24% of crashes involve drivers talking and texting on cell phones (NSC).

Driving drunk has a 400% increase in crash risk. Texting has been shown to have a 2300% increase in crash risk. (Atchley, 2012)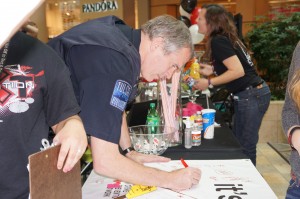 Figure 2:  Law Enforcement Officer supports all-driver texting ban in Oklahoma, February, 2013
Saving Lives
The dramatic rise in texting volume since 2005 appeared to be contributing to an alarming rise in distracted driving fatalities. Increasing texting volumes resulted in more than 16 000 additional road fatalities from 2001 to 2007. (Wilson, Stimpson 2010)
A primary law allows law enforcement officers to stop the texting driver before  the erratic drifting out of lanes, impaired brake response time, and missed road cues pose a threat to the texting driver and those in his/her path .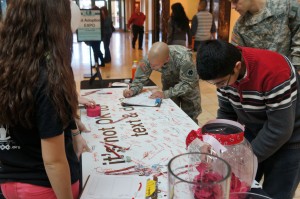 Figure 3:  Generation tXt collected 750 voters' signatures in just 6 hours at Woodland Hills Mall on February, 2, 2013.
Costs/Financial Considerations
Total economic cost to Oklahoma is $2.593 Billion.  This includes lost productivity, medical bills and property damage. (NHTSA, 2002).  One in four crashes are due to cell phone distraction, with texting being the most likely cause due to prolonged eye glance away from the forward road. (VTTI, NSC)
In Oklahoma, the total cost of deaths related to car crashes in one year is $700 Million (CDC).
Public Opinion
94% of 6000 adults surveyed nationwide support a ban on texting and driving (NHTSA, 2011)