Last Updated on Tuesday, 11 December 2012 06:55
Written by ninhofe
Monday, October 22nd, 2012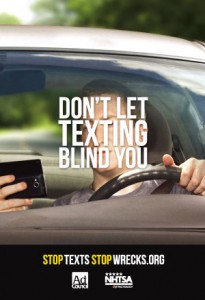 Click to see the video Stop the Texts. Stop the Wrecks.
Generation tXt and other founding members of Drive Aware Oklahoma kick off a week- long state-wide campaign to deter distracted driving.  The message from legislators, law enforcement and AAA is clear.  Distracted driving is one of the leading causes of injury, property damage and death from crash.  Cell phone use, including texting while driving is the number one distraction of drivers of all ages.  Look for the STOP THE TEXTS, STOP THE WRECKS TV, Radio, Billboard and Print ads throughout the state this week.

Scroll down to send the message to our lawmakers,
"It's Not OK to Text and Drive."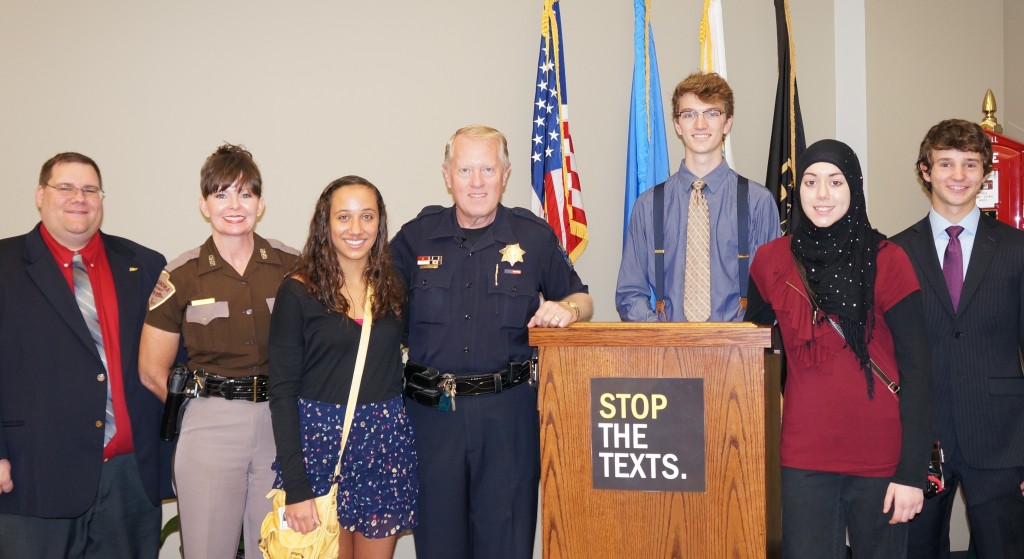 Thanks to our Drive Aware Oklahoma speakers:
 AAA's Danial Karns, Trooper Randolph, Anders Broussard, Officer Murray, Jeremiah Gentle, Fatima Kahbi and Cole Inhofe
Links to media stories about Drive Aware Oklahoma Week:
http://www.tulsaworld.com/news/article.aspx?subjectid=11&articleid=20121023_11_A5_Althou58855
http://www.fox23.com/news/local/story/Growing-push-for-state-ban-on-texting-while/FF7y60HGf0WUcXcQGL1c9Q.cspx
http://www.newson6.com/story/19885234/safety-campaign-targets-texting-while-driving
http://www.krmg.com/news/news/local/oklahoma-group-pushing-make-texting-while-driving-/nSkjL/
Read more in the Edmond Sun! Our partners in Drive Aware Oklahoma held, simultaneously with ours,  a successful press conference in the Oklahoma City area.
http://www.edmondsun.com/local/x253547626/Crashes-happen-in-blink-of-an-eye